Training
Composite Repair Training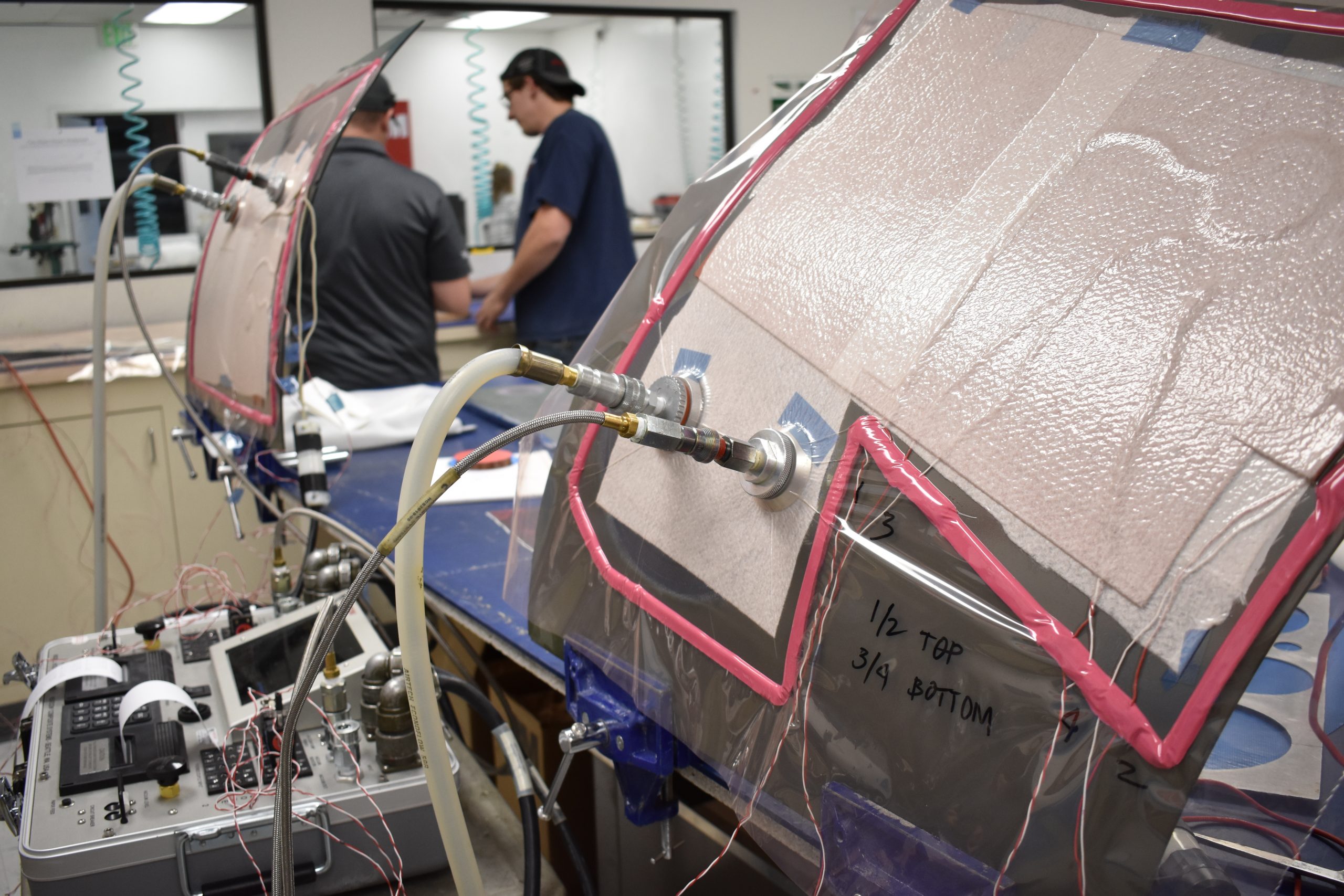 Heatcon supplies numerous Universities, Technical Colleges, OEM Training Centers, and Vocational Schools with composite repair equipment, tools, and materials.  Students gain valuable skills using the same products used by leading aviation companies throughout the world. Heatcon products are known for ease of use and a quick learning curve.
For customers in North and South America, and Europe we are pleased to support training conducted using Heatcon equipment in collaboration with Abaris Training Resources.

Popular course offerings include:
ADVANCED COMPOSITE STRUCTURES: FABRICATION & DAMAGE REPAIR-PHASE 1
Advanced Composite Structures: Fabrication & Damage Repair-Phase 1 is designed to meet the needs of a wide range of personnel; from the novice to the seasoned professional. This course is a prerequisite for both our repair and manufacturing programs and is highly recommended to anyone seeking a better understanding of advanced composite materials, processes, layup/lamination, vacuum bagging, adhesive bonding, tooling, repair, and inspection methods.
ADVANCED COMPOSITE STRUCTURES: DAMAGE REPAIR: PHASE 2
The R-2 repair course is designed as a direct follow-on to our M-1/R-1 course for repair designers, technicians, mechanics, supervisors, and quality assurance personnel directly involved in providing high performance repairs to advanced composite structures.
ADVANCED COMPOSITE STRUCTURES: DAMAGE REPAIR: PHASE 3
This course is designed for repair designers, technicians, mechanics, leads or supervisors who want to further their education in repairs of advanced composite structures. This class presents more challenging damage assessment and repair challenges than those presented in our Phase 2 course.
Additional course descriptions and registration information can be found on the Abaris website https://abaris.com/